Apply today! Click here.
Applications are due no later than April 30, 2018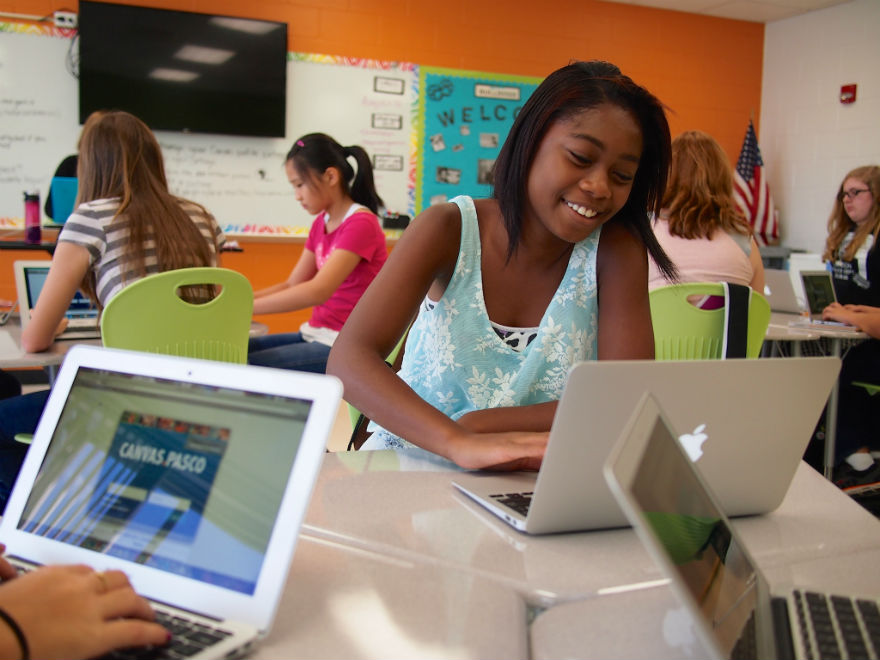 The Infinity Academy is a cooperative learning environment where teachers and students work together to create an educational plan tailored to each student's needs and areas of interest. On a typical day, you will see students either working individually or in pairs, groups, or with teachers, depending on the lesson. Students have the freedom to work ahead in their courses, to explore the depths of topics that interest them, and work ahead in class, which will give them free time to work on an area of struggle.
The Infinity Academy is a team, and our students work together to achieve success. Each student is a part of a house with a leadership team and mentors, so all students feel included and have access to resources. The students' hard work and excellent behavior is rewarded throughout the year with celebrations and field trips to places, such as MOSI, Lowry Park Zoo, and Astro Skate.