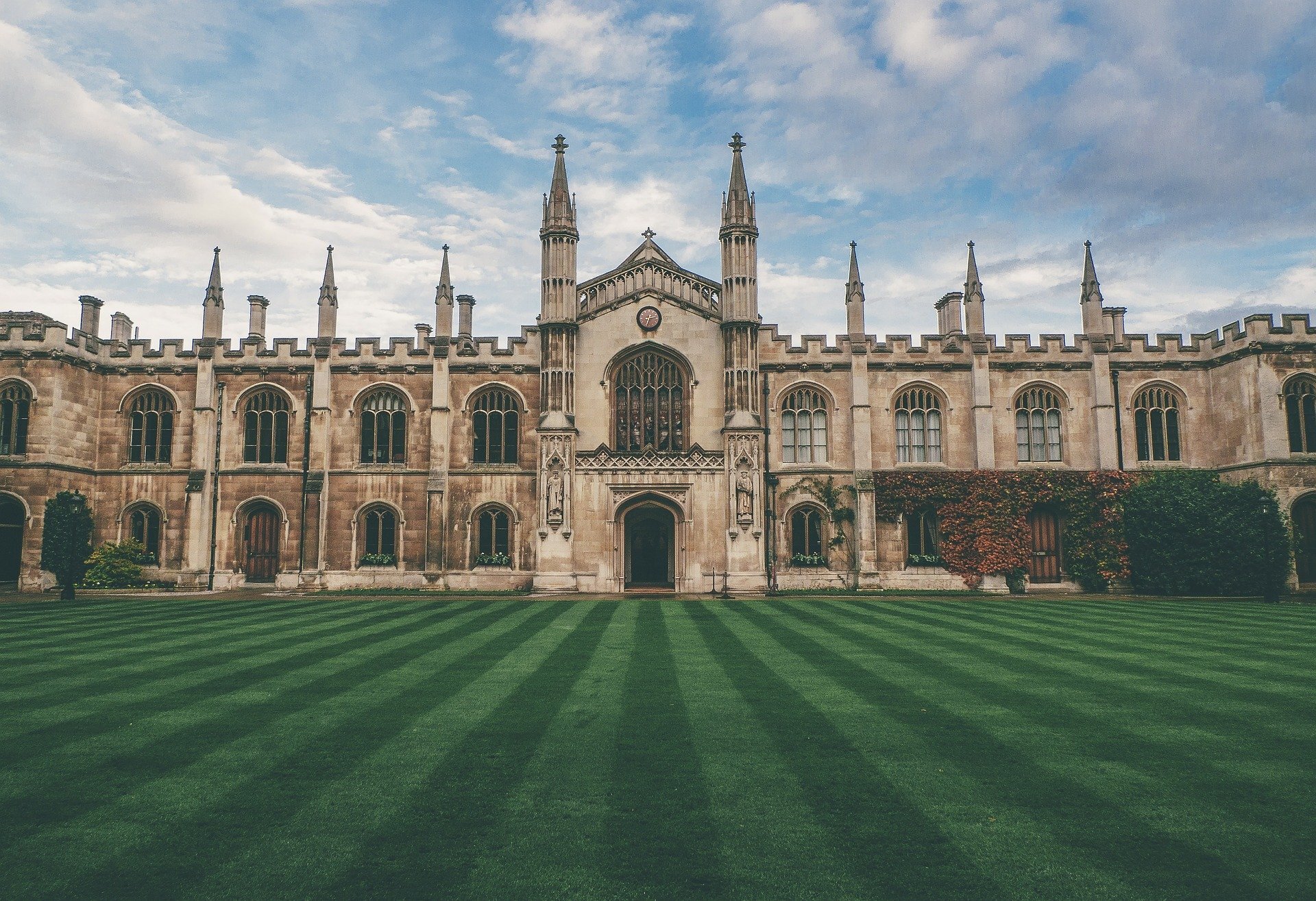 The Cambridge Programme is a prestigious and competitive programme that utilizes a rigorous and accelerated method of study offered through the University of Cambridge International Examinations. It is a flexible, broad-based curriculum is offered worldwide at schools and colleges in over 161 countries. For over 170 years, the prestigious University of Cambridge has been setting worldwide curriculum standards through their examinations.
Why is Cambridge the right choice for my child?
The Cambridge International curriculum affords the student the opportunity for enrichment and acceleration that develops skills and understanding in English, Math, Science and Cambridge Global Perspectives for the first three years of secondary education (grades 6-8). These skills help prepare students for college level coursework to which they will be exposed as they progress into high school.
Students have the flexibility to choose a course of study that best meets their abilities and interests while earning some high school credit courses in middle school. The Florida Legislature has identified AICE (Advanced International Certificate of Education) as a graduation option (in high school) and an acceleration mechanism through which students can be awarded up to 45 hours of college credit at all public universities and colleges in Florida. Students who earn the AICE Diploma qualify for the maximum Bright Futures Scholarship (with the completion of required number of community service hours) and are not required to meet the minimum grade point average (GPA) and the Scholastic Aptitude Test (SAT) and/or American College Testing (ACT) testing scores.
The ideal Cambridge student is confident, engaged, innovative, reflective and responsible.
Confident in working with information and ideas- their own and those of others.
Engaged intellectually and socially, ready to make a difference.
Innovative and equipped for new and future challenges.
Reflective as learners, developing their ability to learn.
Responsible for themselves and be responsible to and respectful of others.
In addition to the above Cambridge attributes, students must possess determination, perseverance, be goal-driven and have a desire to learn and excel.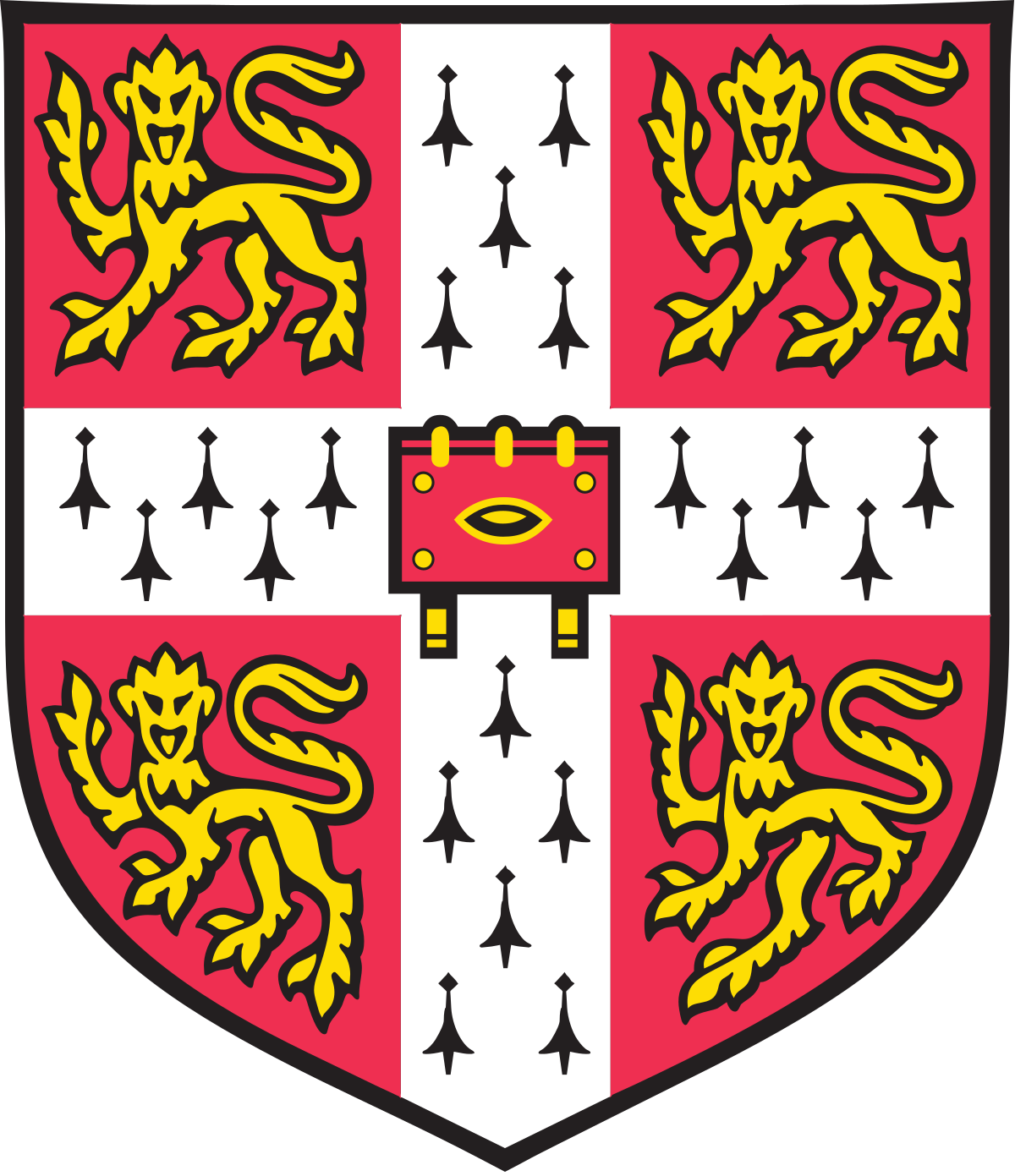 How do I apply?
Complete the Application
All students interested in participating in the Cambridge Programme must submit an application through Pasco County's School Choice/Pasco Pathways. The application deadlines are listed below. Select this link to apply through your Parent Portal account. Important Note: Due to popularity and high demand, there are a limited number of seats available. Please apply early.
Application Window Opens – January 6, 2022
Application Window Closes – January 20, 2022
Now that I have applied, what's next? 
Students will be reviewed for academic success; students should be meeting academic standards and possess a 3.0 GPA. They also need to have solid attendance and a clear school behavior and citizenship history. 
Applicants will be reviewed holistically, so an applicant that may not meet all criteria should not be discouraged from applying.
Applicants will be contacted by Paul R. Smith once determinations have been made.
Once final determinations have been made, parents/guardians must accept the school choice offering through myStudent.
Transportation
Those accepted in the program that live outside of the Paul R. Smith attendance zone, will be provided bus transportation from one of the southwest school satellite hubs. Parents are responsible for getting their student to and from the southwest school satellite hub location assigned.
Transportation Hubs*
2020-2021 Paul R. Smith Cambridge Programme satellite hub locations are located at:
Gulf High School
J.W. Mitchell High School
River Ridge High School
Wendell -Krinn Technical (K-Tech)
*Satellite bus hubs will be determined based on student enrollment and are subject to change.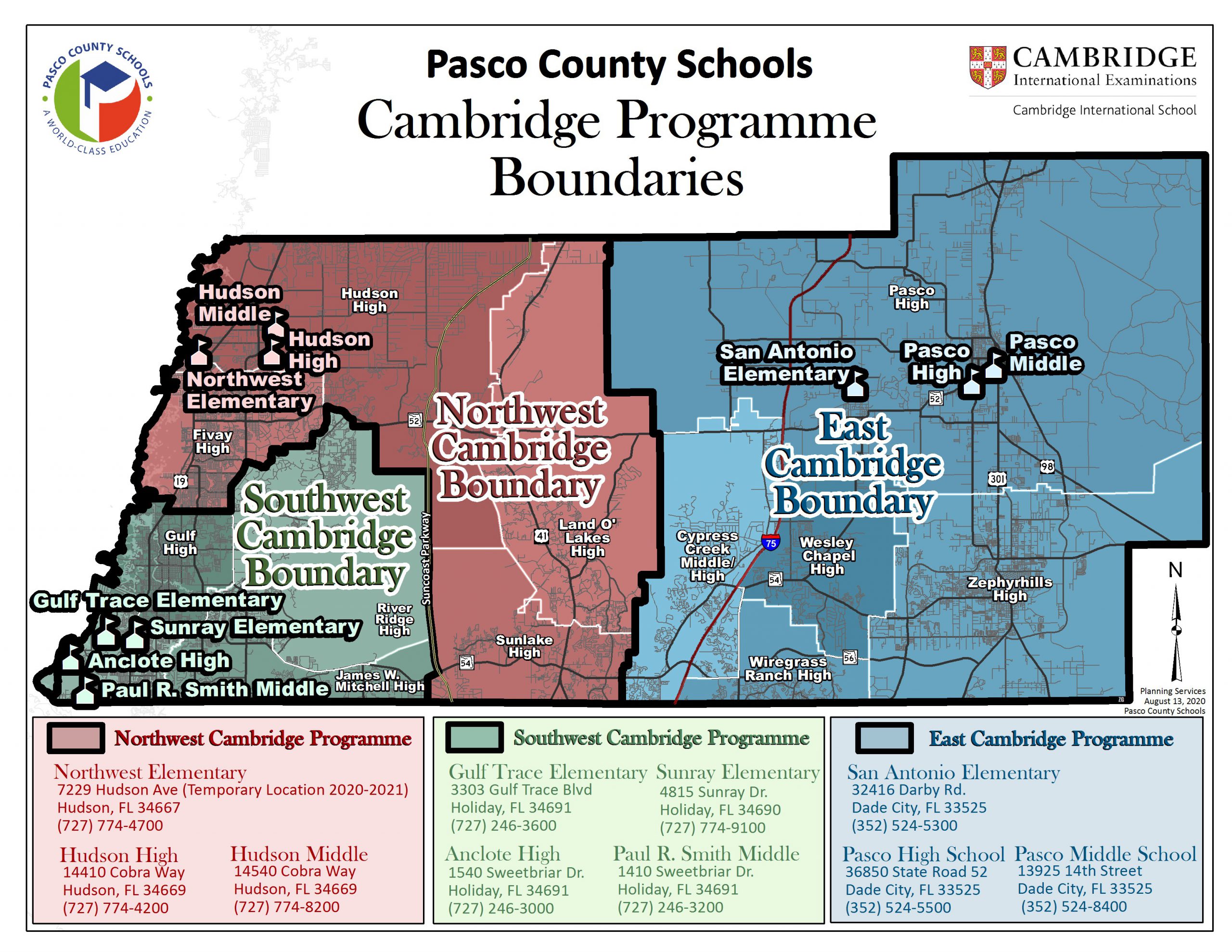 Information for Current Cambridge Students
Attention Cambridge 8th Grade Students – Important Information!
Any Cambridge 8th grader that is planning on attending the Cambridge Programme at Anclote High School for 9th grade, MUST re-apply during the School Choice application window. You will not be automatically accepted into the program and must follow all application guidelines.
The application window opens January 7, 2021 and closes on January 21, 2021. All applicants must participate in the writing task for Anclote High School. Parents/Guardians will be notified concerning acceptance between February 18, 2021 and February 28, 2021.  Once final determinations have been made, parents/guardians must accept the school choice offering through myStudent. If you have any questions regarding the Cambridge Programme at Anclote High School, please contact them directly at 727-246-3000.
Your Teachers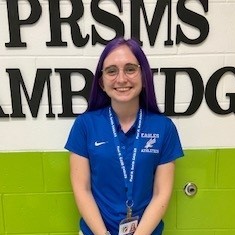 Mrs. Hanrahan
Mathematics Teacher
Email: jhanraha@pasco.k12.fl.us